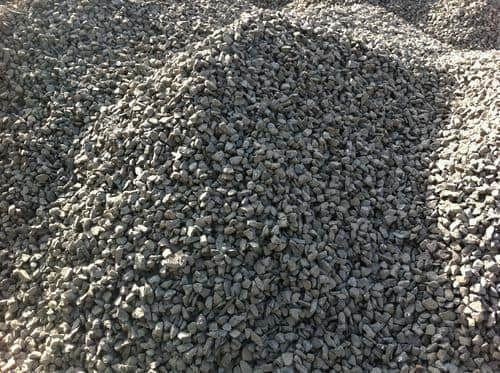 In recent time the use of black stone chips become more important. For making more strong building and roads use of stone chips are increasing day by day. Black stone importers in India mainly import crushed stone chips. These crushed black stone chips are being sold for construction purposes of roads, buildings, Government projects, etc.
Stones are one of the essentials required in the construction industry. Different types of stones are available in the form of stone chips to make construction tougher and long-lasting.
Source of Black stone chips in India
These black stone chips are supplied mainly from some of the northern districts of Jharkhand namely Dumra, Pakur, Baroroa, and Sahebgonj.
There are numerous black stone chips suppliers in India that deliver a wide range of stone chips. These are also known as crushed stones. These are available in different shades as various types of rocks are being used in the manufacturing process.
Qualities of a good black stone supplier
• Supplier should be reliable and known for producing high-quality materials.
• They must have direct accessibility to ask for the lowest price, discount, and small shipping fees.
• Crushed stone must be available at different sizes and lesser price. So that interested buyers and importer may contact for their requirements.
• online price details of companies selling Crushed Stone Aggregate must be available.
• Supplier company should specialize in providing its clients with an enormous assortment of Crushed Stone.
Rocks used for making stone chips
Many different rock types are used to make stone chips. The types used to make them include the following:
• Limestone,
• Granite,
• Traprock,
• Sandstone,
• Quartzite, marble,
• Slate,
• Dacite,
Each of these rock types is suitable for several uses in natural stone and chips form.
Applications of stone chips
Black stone chips are widely used in infrastructure development like road, bridge, flyover as well as stone rocks in various sizes. The trustworthy and reputed black stone chips exporter India has stone crushers and sources.
Sizes you can get from black stone chips suppliers in India:
• 1/2 Inch = 10 - 12 mm
• 1/4 Inch = 05 - 06 mm
• 3/4 Inch = 19 - 20 mm
• 5/8 Inch = 15 - 18 mm
Other popular natural stones used to make chips:
• Granite- an igneous stone extremely hard, dense and resistant to scratches and acid etching
• Sandstone- a sedimentary stone primarily composed of loose grains of quartz sand that are rough in touch
• Limestone - another sedimentary stone, formed from calcite and sediment, comes in many earthen colors.
• Marble- a derivative of limestone, a metamorphic stone that can be polished
• Travertine- a crystallized, partially transformed limestone
Where to get pure black stone chips?
Some exporters have been offering pure black stone chips. They can provide affordable black stone chips in bulk quantities safely and swiftly.
Following are the factors that assist any black stone chips supplier in India for being a prime player in the market:
• Huge industrial expertise
• High-quality black stone chips
• Trusted vendor base
• On-time delivery
• Efficient packaging and logistics facilities
• Vast stare unit
• Wide distributing channel